The Great Depression
There was a stock market crash in 1929 resulting in a lot of unemployment and that period is known as the period of the Great Depression as nobody had jobs to meet the basic need and they really had to survive with the little which they had. 1930s is all about dealing with creative fashion.
Seed Sack Dresses
At that time it was difficult to afford clothes, an industrialist came up with the idea of creating a Seed Sack Dress. The Sacks in which grains were available for people it came with different prints, patterns, styles which can later be converted into garment.
Hollywood
Hollywood provided an infinite range of alternatives, It served as the biggest door to escape from the reality to an alternative reality. Hollywood became very big and the riches were becoming richer and the poor were becoming poorer. Hollywood was the most glamourous of all time and the actresses and the actors became really rich because there was a high demand for going to the theater and escape from reality to alternative reality which was very happy. The most popular dobby print was polka dots.
Dancing Marathon
Another thing that helped to escape away from reality was Dancing. There were a lot of big halls which host these Dancing Marathons where the couple can come and dance till the last couple standing people found this thing for escaping from reality and enjoying their life These marathons used to run for 2-3 days where some people actually died as they became so exhausted that they can not even breathe
Ideal Body
Beauty Ideal
Waved/curled bob
Very thin arched eyebrows
Neutral eyeshadows
False eyelashes
Heavily powdered face
Glossy Red lips
It was a time Jean Harlow who was very famous she was the style icon.
Elsa Schiaparelli (ska-pa-rell'-ee) 1890-1973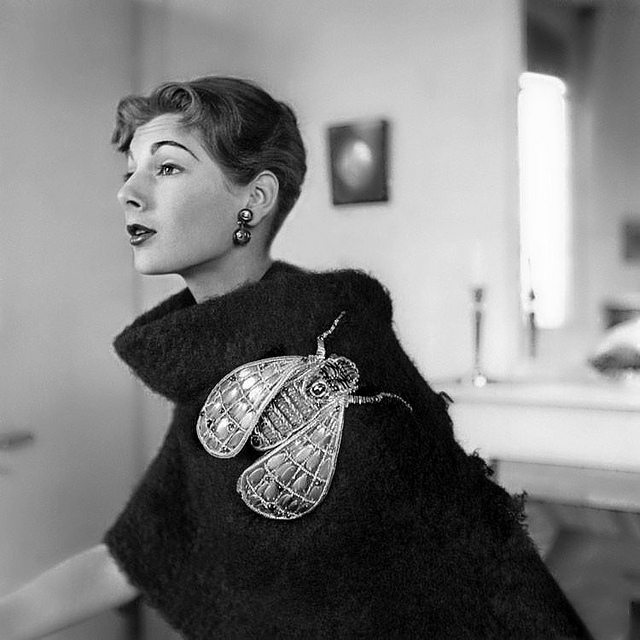 Designer of the Decade
She was a lover of surrealism (Surrealism means doing a thing which was not possible in the real world) changing the proportion of a particular garment or using quirky embroidery or motifs to create that surrealism in the garment. She really played around with her garment and Coco Chanel really hated her and they were enemies.
Madeleine Vionnet (Inventor of Bias-cut Dress)
She created this dress by cutting the fabric on the bias which gives the feminine look to the whole garment, and they used to look really elegant and beautiful because of the fall.
1930's Birth of Backless
Backless gowns were possible because of Bais' cut of the fabric, how bais gowns can be converted into elegant gowns by just folding its two ends and making back for it.
Polka Dots
The polka Dots was worn by everyone like a man used to wear bow of polka dots and women used to wear a blouse of polka dots.
Referencing
https://littlethings.com/family-and-parenting/flour-sack-dresses/1065306-11
https://www.atlasobscura.com/articles/depression-era-dance-marathons
http://www.glamamor.com/2011/04/inspiration-1930s-glamour-of-jean.html
A Shock of Schiaparelli: The Surreal Provocateur Who Forever Altered Fashion
https://agnautacouture.com/2013/05/12/madeleine-vionnet-master-in-manipulating-fabric/
pinterest.com/pin/430304939375254240/
https://makeanddohandmade.wordpress.com/2013/09/25/1930s-fashion-evening-dress-and-day-wear/